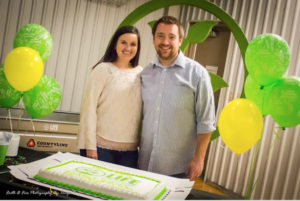 Kenny Rager- Pastor
Taran Rager- Worship Leader
Kenny and Taran met in college and married on October 20, 2007.  They have three daughters, Gracie, Hope, and Joy.  After much prayer and consideration they answered the call to plant Life Community Church in March of 2012.
Kenny is a native of Owensboro and a graduate of Apollo High School.  At the age of 13 Kenny answered God's call in his life to preach. He has spoken to many youth camps, churches, revival meetings.  Before planting Life Community Church Kenny served in the pastorate for two churches in Kentucky.  A graduate of Campbellsville University, Kenny majored in Educational Ministry.  He earned a Master of Divinity from Liberty University.  Spending time with his family, collecting old comic books, and traveling fill his time outside the church.
Taran is a native of Elizabethtown, Kentucky.  She is a gifted singer and musician and leads worship from the piano.  Tara is also a graduate of Campbellsville University where she majored in Worship Arts.  Taran enjoys spending time with her family, couponing, and traveling.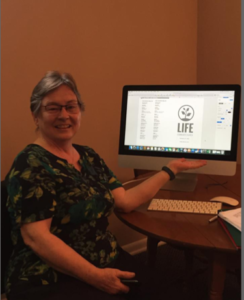 Mary Thompson- Administrative Assistant to the Pastor
Mrs. Mary recently retired  as a missionary of the  International Mission Board.  She and her husband, Dr. Van D. Thompson served as missionaries in Malawi and Zambia in the Sub-Saharan Cluster for 36 years.  Mary and Van are coming home to the Daviess-McLean Baptist Association after mission service.They both attended Campbellsville College (now Campbellsville University), where they met.
On the mission field Mary was involved with Van in church planting, a  Sunday school coordinator, Librarian for a seminary, and a variety of teaching activities with children and adult ladies through her years of mission service.  She has been at Van's side now for 41 years serving in church work as a pastor's wife and missionary.
Two of Mary's "life verses" from the Scripture sum up what she believes.
Proverbs 3:5-6, "Trust in the Lord with all your heart and lean not on your own understanding;  In all your ways submit to Him and He will make your paths straight."
Romans 12:1-2, "Therefore, I urge you, brothers and sisters, in view of God's mercy, to offer your bodies as living sacrifices, holy and pleasing to God–this is your true and proper worship.  Do not conform to the pattern of this world, but be transformed by the renewing of your mind.  Then you will be able to test and approve what God's will is–His good, pleasing, and perfect will.